The Mission
Foster Love Projects seeks to provide love in action to foster children as well as support to the families who are providing care for them. We are committed to amplifying the voices of the kids we serve. We provide continuing education opportunities through adult adoptees, trauma-informed care and trans-racial adoption. We are committed to love and dignity for kids in foster care.
We operate a free shopping center for kids in foster care to shop for free. (More info here.) We have also provided thousands of transition bags to kids moving into foster care to ensure that they have a bag of belongings to get them started.
Learn more about the organization from the founder, Kelly Hughes, who was recently featured on the podcast, Western Pennsylvania Game Changers with Chris Hoke. Go here to listen to the heart behind the mission and exciting plans ahead!
The Story
They arrived at our door with a trash bag of a few dirty belongings. Three faces (ages 5, 3, & 8 months) stared at us as we stared back at them. The case worker handed us a few clean diapers and one dirty bottle and drove away. Did we really have any idea of what it meant to be foster parents? Foster training versus reality hits you very quickly! We introduced our four year old and two old to them and began the transition of what it would look like to go from a family of four to seven with a few short hours notice.
This scenario played out several times for the Hughes family during a year when we fostered seven children. Our final two foster children ended up needing a permanent home and we welcomed them as our official children through adoption in the summer of 2015. But our hearts were still burdened for ways to love and care for kids in foster care as well as lift up the arms of the foster families who are on the front lines of the roller coaster of foster care. With often short notice of their arrival, it can become a scramble for foster parents to have basic clothing and necessities for the children. The Foster Love Project was created to encourage donations of placement bags. Did you know that their few belongings are usually placed in a black trash bag? We want to provide them a bag to eliminate the trash bags! Placement bags can be placed in the hands of newly arrived foster children and give them some small comforts, meet some basic needs, and give them something to call their own.
We had our first donation drive in December of 2014 and were overwhelmed and amazed at the wonderful response. We received over 1,345 bags which have been placed into the hands of many local foster agencies. Our second drive in 2015 brought in over 1,800 bags which have now been distributed to over 21 agencies & shelters in 10 counties through Western PA!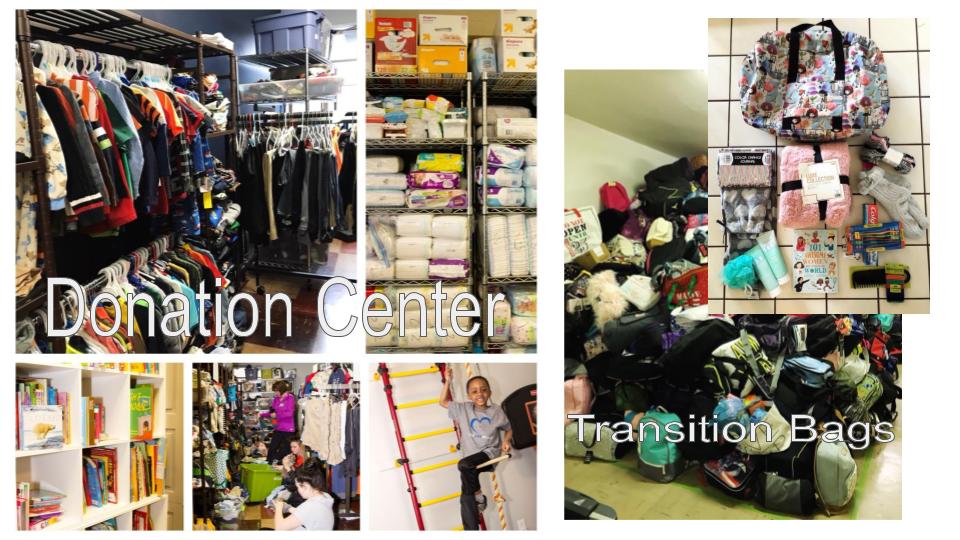 We also collected packs of diapers and received over $3,500 in gift cards for restaurants and Target/Walmart. These are being distributed to foster families during their times of transition.
​-Kelly Hughes | Founder of the Foster Love Project
​