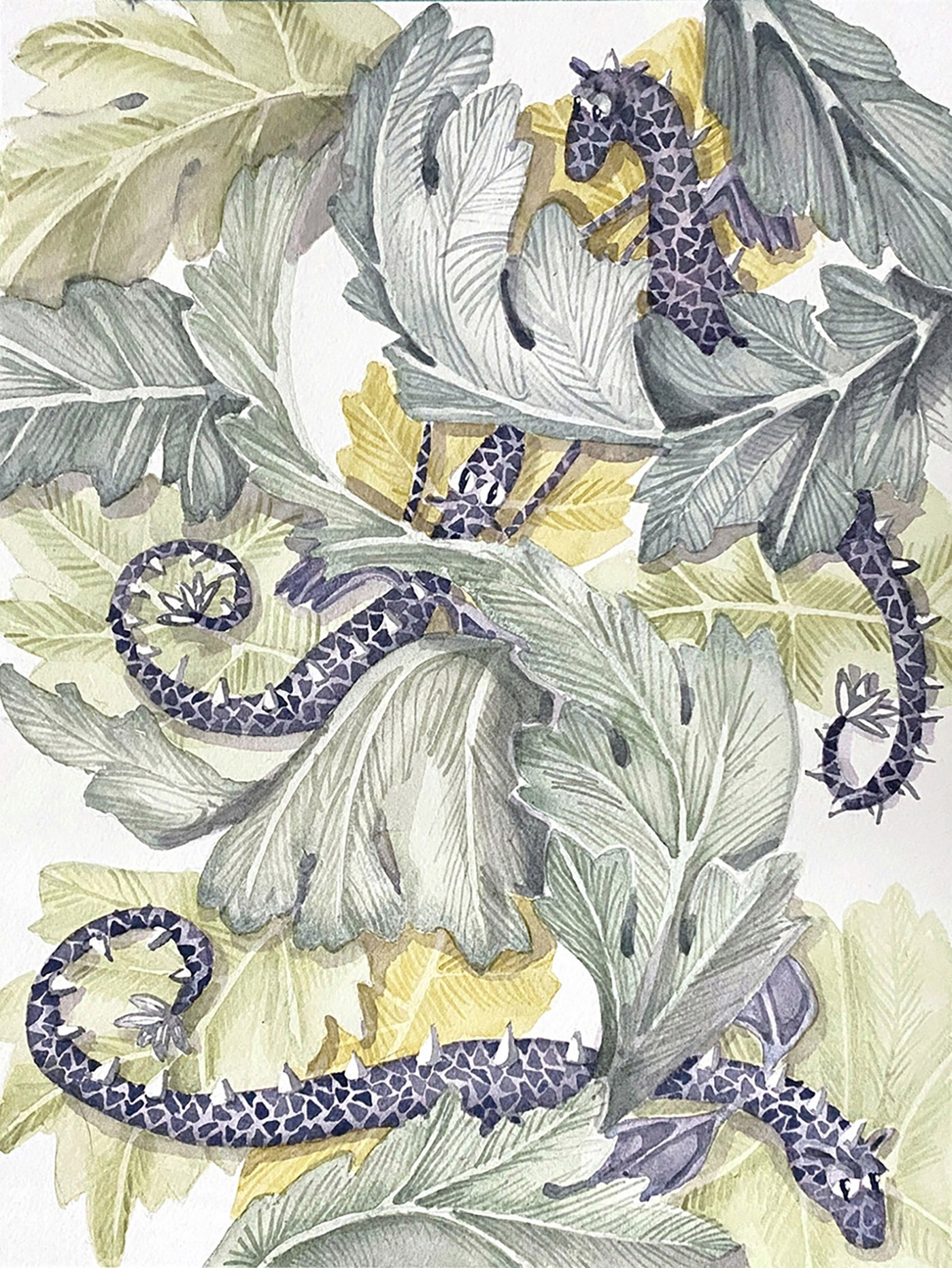 MomaLino
Jen | Pittsburgh, PA
MomaLino is the home of all things whimsical and playful, knitted and watercolored. I have been watercoloring for 30 years, beginning in the classical styling of Architecture School and transforming over time into the fun-loving creatures and scenes of today. Over the years, I have rediscovered my joy of watercolor through painting fantastical creatures in every day life along with my favorite, dancing cats. I also create watercolor paper dolls for those who need a joyful activity for themselves or their littles. I firmly believe both children and adults deserve a little play in their lives.
I am a self-taught knitter, beginning with simple scarves around 2006, and have transitioned to the knitting of small, crazy little critters. I often love to stop motion animate them once done. These days, I love creating original knitting patterns and sharing them with you! Every day, I do my best to balance my professional work, landscape architecture and owning a dance studio, along with raising my daughter while fostering my love of knitting and watercoloring.
I hope my creations can inspire you to unleash your inner child as well!
Learn More
Hi there! I am Jen, creator of MomaLino, the land of whimsical watercolors and knitties. MomaLino is the combined name of my kitties who along with my daughter, inspire me to unleash my inner child each and every day.
My cats with their mercurial ways, and my daughter with her joy and creativity inspire me to create playful imagery that draws us back from the grind of daily life. We all need to infuse moments of play, movement, laughter and joy into our daily lives and I hope my creations will help you along that path.
I create one of a kind, custom watercolors and knitted creatures. I will often ship an item immediately (with insurance), but usually request 2-3 weeks for safe delivery time in case I am traveling. Because each item is a one of a kind, I do not accept returns.
I am more than happy to do a custom commission for you if time allows! Simply message me and let me know what you are thinking and we can create something whimsical together!