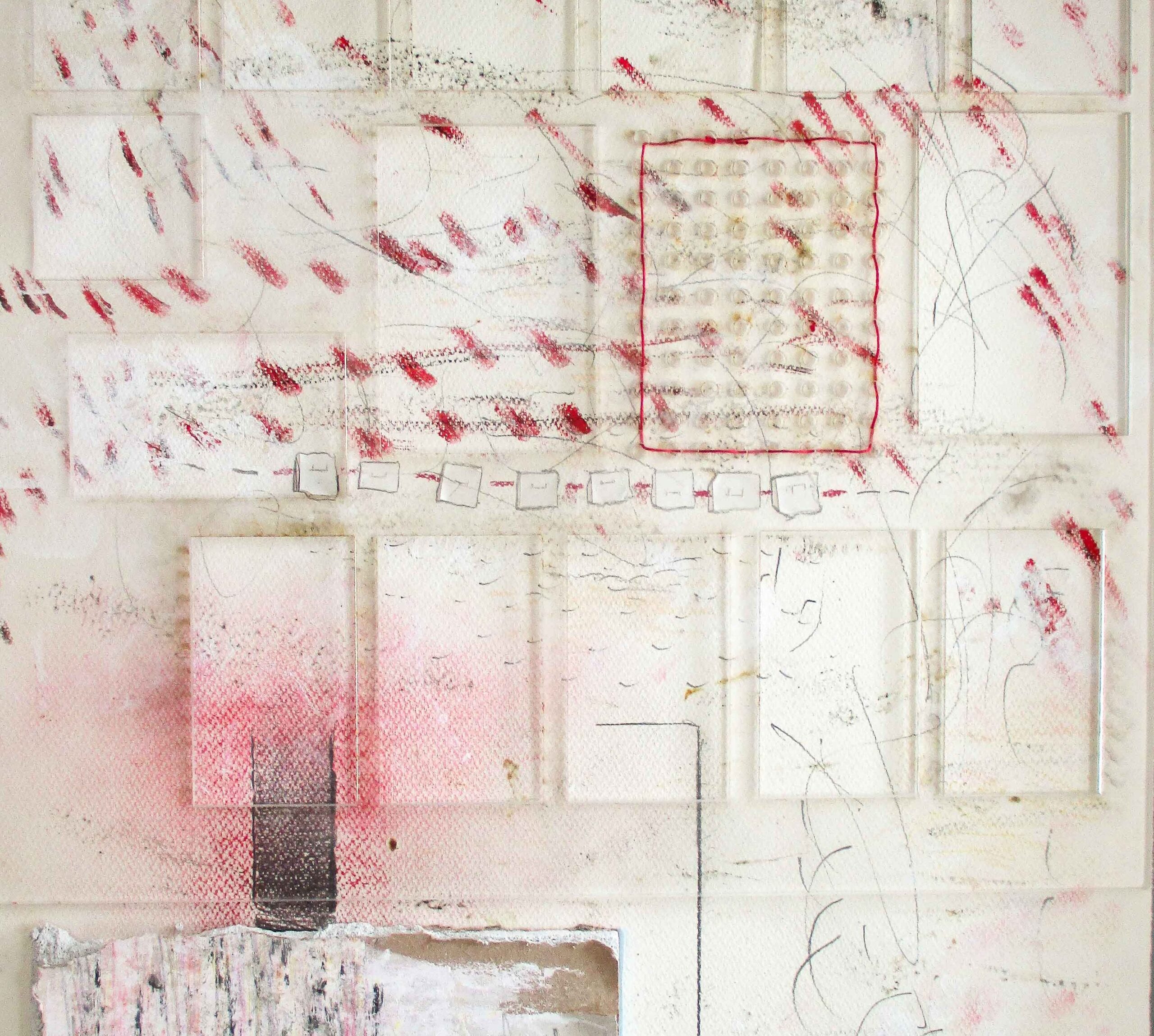 Kim Ferrer
Kim Ferrer | Ft Collins, CO
My work is the product of a process that relies on impulses, desires, patience, surrender, intuition and trust. Listening and responding and allowing myself to not know, I fall open to a practice of creating that is an act of finding.
Learn More
The full extent of Ferrer's practice since the 1990's has produced a considerable catalogue of work in two and three dimensions including interactive sculptural installations; mixed media stone; bronze and clay works; drawing and collage; found object assemblages ; and furniture design and fabrication. Ferrer's practice of making is a spontaneous, tactile experience with materials and textures. The basis for her work is born from a sensitive, empathic relationship she has with materials. Moving as fluidly through her art as the materials she integrates into her work, Ferrer has the magical ability to see what others have forgotten. An accomplished artist with traditional materials , Ferrer has an intrepid candor for mixing them into combinations with found and discarded objects to create surprisingly refined work that is ethereal ,provocative and stirring. She describes her work as a "voyage that co-exists between the material world and its spiritual counterpart," "I reproduce not what something looks like but how it feels." Drawing inspiration from the natural world, Buddhist teachings, and common human experiences Ferrer re-assembles her diverse materials to create elegant forms and collages which communicate both personal and universal themes such as birth, home, love, separation, faith and creation. Ferrer's mastery is deceptive, a sleight of hand that almost conceals the experimental nature of her undertakings. The resulting work plays on the resilient notion of art being the product of a process.
Living in close proximity to Manhattan, Ferrer began studying art in the mid 1970's at the Art Students League of New York in the drawing area. She immersed herself in the city's museums, galleries and bookstores studying the lives and methods of the great artists of history. Migrating west to Colorado in 1980, Ferrer continued to develop her involvement with art during an eight year period when she worked for mold makers associated with a local bronze casting foundry . She returned to school in 1987 to further her studies in sculpture and drawing at Colorado State University. In 2004, her children now in college, Ferrer received her MFA in sculpture from Colorado State University.
Kim Ferrer's work has been widely exhibited in group and solo exhibitions, including those at the, University of Texas, Austin; Museum of Contemporary Art, Fort Collins, CO; Southeastern Louisiana University, Hammond; Walker Fine Art, Denver, C O; Central Gallery, Albuquerque, NM and the Foothills Fine Art Center, Golden, CO. She has also been included in numerous invitational exhibitions at visual art centers, university galleries and commercial galleries in the Denver metro area. Her work is in many private collections and several public collections including the Smithsonian Institute, Washington, DC. Ferrer currently is represented by Walker Fine Art in Denver and has her studio in Fort Collins, CO.
All sold work will be professionally packed by the artist. Buyer is responsible for all shipping costs.
10% of all sales are donated to the local Food Bank or the Humane Society of Larimer County in Fort Collins, CO.